Delicious Food Corner offers quality food that back memories of  the delicious dishes most diners grew up with. From Hainan chicken rice, to beef chow fun, seafood noodles, to cook and homemade rice rolled noodles.  And authentic Hong Kong milk tea and lemon tea.  Whether you are dining alone or dining with friends and families,  stop by for a delicious meal.  Serving breakfast, lunch and dinner.
Chinese Restaurant | Delicious Food Corner | United States
It's a chain with branches in San Gabriel, Rosemead, Monterey Park and Hacienda Heights, with a loyal following who are probably salivating at the thought of once again packing each of them for breakfast, lunch and dinner, eating what I like to describe as "Hong Kong coffee shop" cuisine.
And when the chain is open again, you can show up for breakfast, and you'll be confronted with a world of dishes so far from, say, IHOP, that you may feel as if you've tumbled into an alternate universe.
Which, of course, you have. There are 16 types of congee — not one of which is flavored with berries or brown sugar. Rather, the toppings are all savory — pork and preserved egg, minced beef, chicken and abalone — and sundry pork parts.
On the side, you can get notably not-sweet Chinese doughnuts. But if it's sugar you crave, there's also toast with butter and jam — found on the same breakfast menu section as curry fried fish balls and Macau style pork chop burgers.
If you want to simplify the process, just go with any of the five pre-set daily breakfasts. The first of them, for $7.75, gives you an option of an egg, an egg and ham, an egg and Spam, an egg and corned beef, tuna salad or chicken salad, all served on a sandwich, with "Spam rice macaroni in soup." Plus coffee or tea.
Show up later in the day, and the combos are gone. But the congee and the toast (and fishballs) remain. Joined by a madcap world of soups — with and without noodles, fried noodles, fried rice, clay pots, hot pots, curry dishes and entrees.
If you show up with a large group, the ordering process can be exhausting, with so many dishes — and so much overlap of dishes — that the table can look like one of those Renaissance banquet paintings, with dishes stretching on forever.
(Delicious Food Corner) Rosemead Hours
YEUNG CHOW OR SALTY FISH (Delicious Food Corner)
AUTHENTIC NEVER TASTED THIS GOOD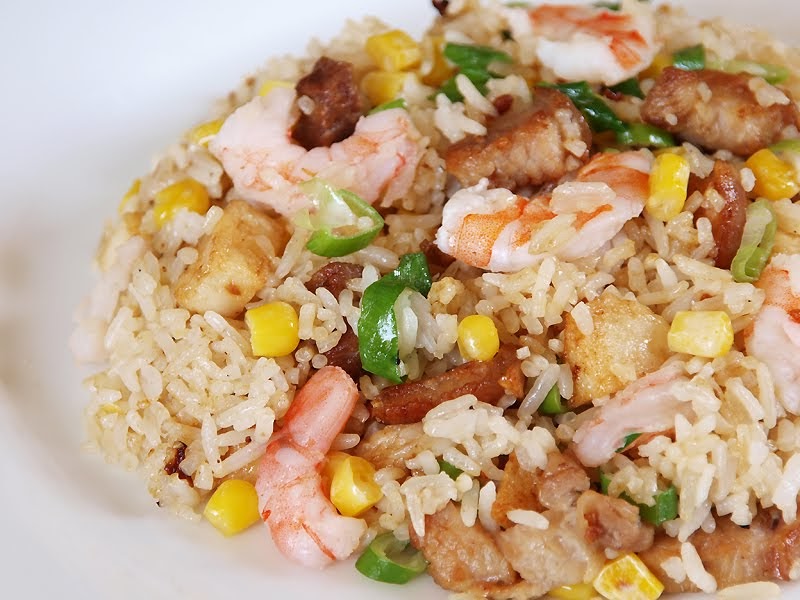 EAST MEETS WEST (Delicious Food Corner)
BLENDING THE COMPLEX FLAVORS
INTO A SYMPHONY UNIQUELY OUR OWN
SOOTHE YOUR SOUL (Delicious Food Corner)
CONGEE AT IT'S FINEST.
THIS SIGNATURE DISH REDEFINES HAPPINESS. 
BEEF. BOLD AND BEAUTIFUL (Delicious Food Corner)
SEARED AND GRILLED, THE RICH FLAVORS WILL LEAVE YOUR TASTEBUDS CRAVING FOR MORE
SAVORY BROTH 

SEAFOOD ELEVATED (Delicious Food Corner)
CAREFULLY BALANCED FLAVORS
LEAVING YOU AT THE TIP OF EUPHORIA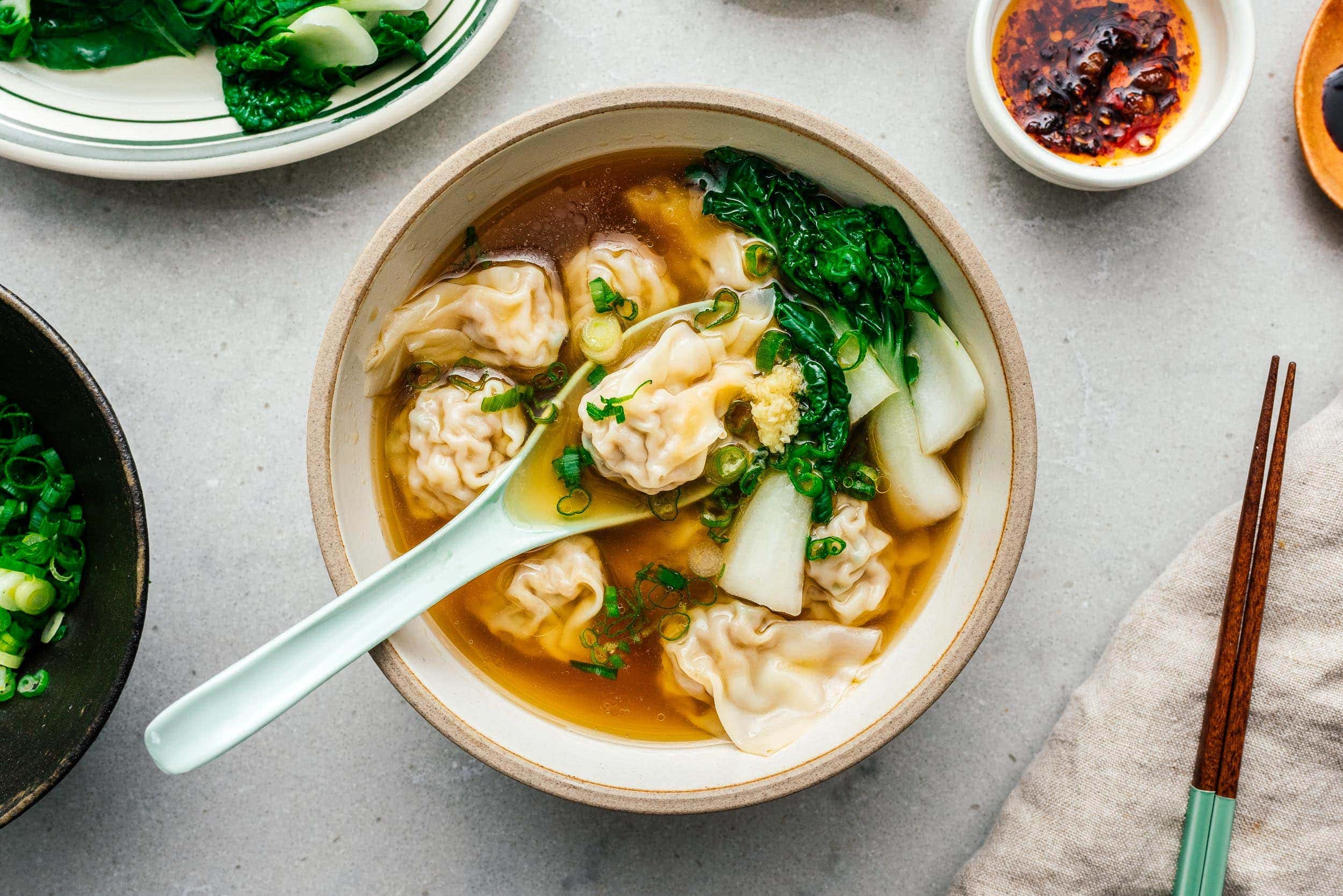 Delicious Food Corner
Rating: 2.5 stars
Address: 545 W. Las Tunas Drive, San Gabriel, 626-325-8838; 8632 Valley Blvd., Rosemead, 626-872-6869; 17170 Colima Road, Hacienda Heights, 626-810-8822; 2329 S. Garfield Ave., Monterey Park, 323-726-0788
Information: www.deliciousfoodcorner.com
Cuisine: Chinese
When: Breakfast (when fully open), lunch and dinner, every day
Details: Beer and wine; no reservations
Atmosphere: With several branches across the SG Valley, this loud and lively, always busy Cantonese breakfast, lunch and dinner destination is a crowd-pleaser, offering a massive menu of oversized dishes at under-sized prices, especially the congee and rolls. This is somewhere between street food and coffee shop food — and good in either case.
Prices: About $12 per person
Suggested dishes: 16 types of Congee (rice porridge) ($4.95-$11.25), 10 Breakfast Rolls ($3.25-$10.25), 16 Appetizers ($3.50-$9.95), 6 Soups ($9.75-$10.50), 18 Noodle Soups ($8.25-$9.50), 6 Clay Pot Rices ($11.95), 14 Hot Pots ($12.95-$18.95), 16 Vegetable and Tofu Dishes ($10.95-$13.95), 19 Fried Noodle Dishes ($8.95-$10.95), 26 Fried Rice Dishes ($9.50-$11.95), 11 Curry Dishes ($8.50-$10.95), 39 House Entrees and Specialties ($11.95-$23.95)
Cards: MC, V.
Delicious Food Corner (FAQ):
How do you express delicious food?
Synonyms of delicious
tasteful.
flavorful.
edible.
tasty.
delightful.
yummy.
lush.
scrumptious.
What is a phrase you say if a food is very tasty?
Delectable food is delicious, tasty, mouth-watering, appetizing, scrumptious, luscious, enjoyable, palatable, delightful, toothsome, pleasing, satisfying.
How do you comment on a food review?
How's It Taste?
Tastes great! Audio Player.
Really good! Audio Player.
Wow, [this food] is amazing! Audio Player.
Yummy. Audio Player.
Flavorful. Audio Player.
Mouth-watering. Audio Player.
This [food] is too [flavor] for me/for my taste. Audio Player.
It could use a little more/les. Audio Player.
How does delicious food make you feel?
Have you ever wondered why eating can feel so comforting and enjoyable? Whether it's eating a delicious, cheesy slice of pizza or consuming a hearty, crunchy salad, every meal you eat induces a significant release of endogenous opioids (better known as endorphins) to your brain.